Alef Trust is a nonprofit organization offering online transformational learning programs in the fields of consciousness, spirituality, and transpersonal psychology.  Founded in 2012, Alef Trust offers Professional Certificate Programs, as well as Master's and PhD Programs that are accredited by Liverpool John Moores University.  They also provide open learning opportunities for anyone seeking personal enrichment in transformational studies.  While they oversee some local initiatives in the UK, their work is predominantly in online learning.  Currently, Alef Trust is launching a new online program, Nurturing the Fields of Change.  Starting in February 2023, it's a powerful community program grown from years of data collection and the thoughtful cultivation of practices affecting social and cultural transformation.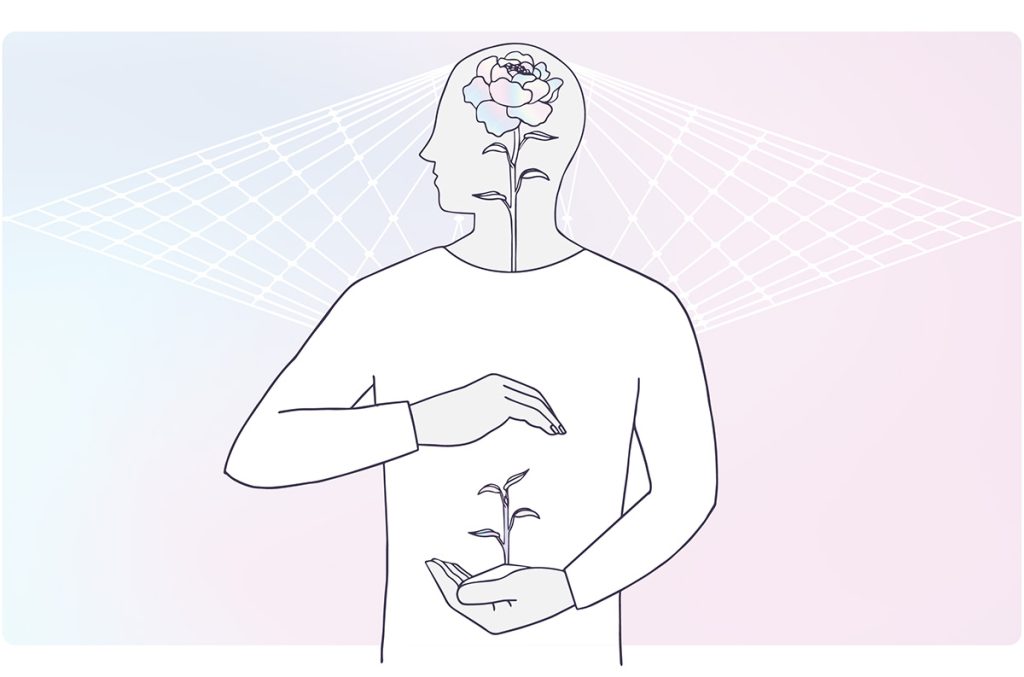 The work of Alef Trust – including Nurturing the Fields of Change – is rooted in present experience and with an eye to the future, a future that celebrates the juxtaposition of inner cultivation with that of service to the world, a future which honors the interconnectedness of all. Regarding Alef Trust's vision for the future, Jessica Bockler, PhD – cofounder, with Professor Les Lancaster, PhD – says it's something into which the organization continuously senses. She shares an image that comes to her of standing in a meadow watching things growing, standing at the edge of an unfolding; it's an image that represents an attending to what is emerging in the moment.
A business plan that senses into what wants to emerge
Jessica explains that Alef Trust has consciously held back from building a grand vision; they've resisted writing business plans mapping out a trajectory for the company five or ten years into the future because, "Who knows what's coming, right?" Current times are unpredictable and "are calling for a very different way of being, very different way of operating, very different way of working and navigating the world together." Alef Trust's online learning programs create what she calls play spaces where permission is given to listen deeply to what wants to manifest in the world, to then follow through on those impulses. Recalling her image of the meadow, one begins to sense how Alef Trust might provide the rich ground in which to plant, grow, and nurture deep, transformational work.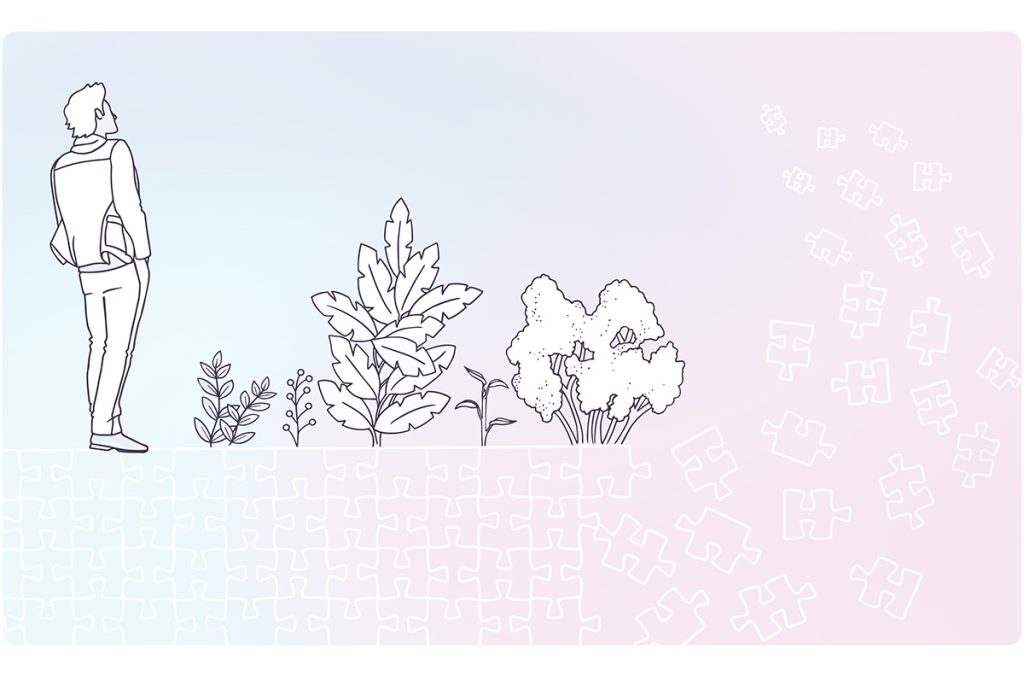 Cultivating this rich metaphorical ground for students is an important element of Alef Trust's work and, since 2020, they've rooted themselves in the Sutra platform. On Sutra, they create safe online spaces for alumni and students of their programs. "Community's really at the heart of Alef Trust's programs," says Francesca Hector, Community Coordinator of Alef Trust, "…and since we work online, having appropriate spaces and structures for that is so vitally important."
On Sutra, Francesca creates spaces that she describes as nesting within each other, spaces that allow people to participate to the extent they wish to participate. She sees these spaces as part of a greater whole, enabling participants to engage and connect without overwhelm, "making it really easy and user-friendly for people to navigate their own journey" through what can be a large offering.
Community's really at the heart of Alef Trust's programs. (Francesca)
Fostering conversation in the online discussion spaces and during Zoom calls enriches the experience of participants. Noting that open spaces where people simply update news or say what's on their mind doesn't generate consistent engagement, Francesca speaks to a shift in engagement when there's a clear purpose. She likens the experience to dancing: you can have a dance floor but, once there's a dance floor, you still need something to get people on it and moving.
Shifting metaphors from meadow to dance floor, you might wonder how Alef Trust came to the dance floor that is Sutra…
Finding Sutra and expanding offerings
Jessica became aware of Sutra as a member of the research community for the Presencing Institute. She was invited to a group the Institute was hosting on Sutra and very much liked Sutra's participatory and playful nature. At the time, Jessica was working on Alef Trust's Creative Alternatives, an arts-based wellbeing program for adults experiencing depression, stress, and anxiety. Though it was a locally run UK program at the time, she began playing with the program on Sutra, experimenting with how it might work as an online experience. When the pandemic arose and Alef Trust needed to move the program online, Jessica quickly suggested they try Sutra. They never looked back.
After bringing that program to Sutra, the Alef Trust team saw potential for their entire community. They began experimenting with hosting spaces on Sutra for their alumni community, eventually expanding to include the wider Alef community of both alumni and current program students.
Holding space online
With work rooted in community, Francesca and Jessica both speak to the importance of holding space. Some ways of holding space are supported technically by the Sutra platform. For example, the broadcast feature maintains clean and streamlined communication between facilitators and participants, while the use of discussion tags allows facilitators to harvest themes and encourage deeper conversation among participants. Jessica describes using Sutra with the image of holding an egg, envisioning Sutra as an incubation space inside of which something is growing and wants to emerge. "It's this kind of alchemical incubation space that Sutra provides which I really very much value."
The Alef team also holds space for their community by offering the energetic support of sustained presence.
People want to feel seen and held and heard in what it is that they're posting and sharing. (Jessica)
One way the Alef team bears witness to participants, and which contributes to active online engagement, is to offer prompts that encourage reflection. As participants respond to the prompts, they receive follow-up attention; there is an exchange. For a program like Creative Alternatives, there might be prompts for creative activities and the invitation for students to post images of what they're creating; for the academic programs, facilitators provide some kind of prompt for discussion. Regardless of the prompt or particular program, the critical piece for Alef is the follow-up which happens in a timely, intentional manner. Jessica speaks to the follow-up as a kind of mirroring, an extension of empathy, that creates "the same kind of intimacy, I've found, as you would find in an in-person meeting, an in-person workshop."
Mirroring the experience of another
Mirroring the experience of another, fundamental to Alef's online learning programs, has its roots in their own learning journey via the Conscious Community Initiative. Begun in January 2020, the Conscious Community Initiative was funded by a charitable grant. The grant enabled them to pay forward some of that funding to community members who had ideas for transformational projects of their own; Alef Trust provided grants to these project leaders and then accompanied them on their journeys, mentoring them through their projects. The Alef team was curious about the challenges encountered in these programs and how the challenges were perceived and navigated. Looking through multiple lenses – personal/internal, cultural, political, financial – the Conscious Community Initiative assessed what kind of ripples the work was creating in the world and how the work was both enabled and constrained in that wider field.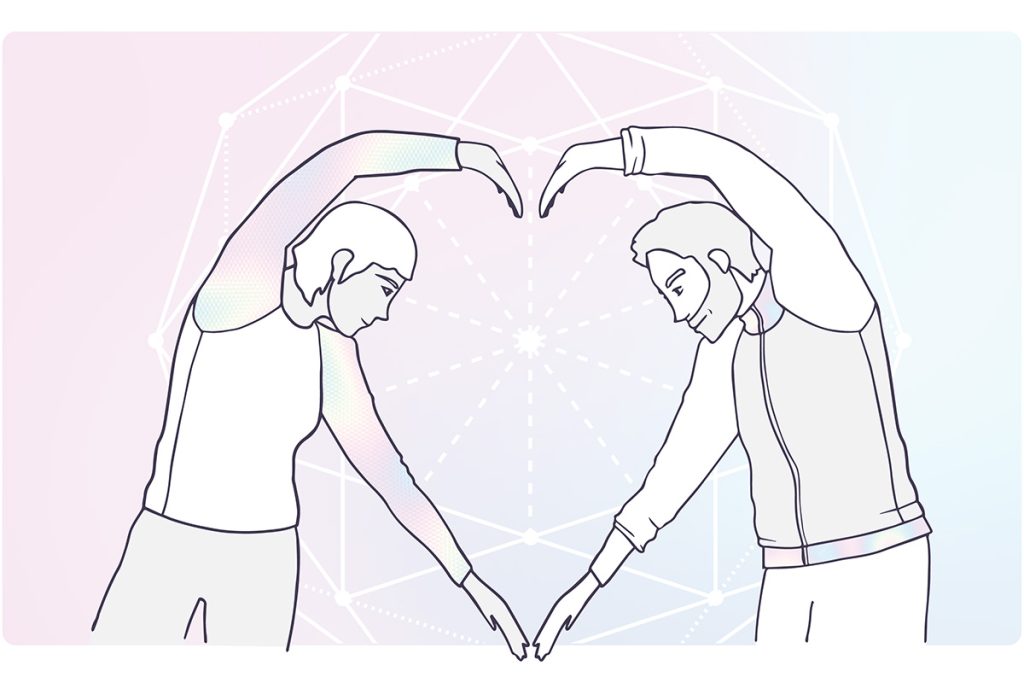 They took all of this learning and sat with it. What came into focus was this: a critical combination of interior and exterior dimensions, an understanding of how change in the world is enabled or hindered by what is happening internally for an individual.
We sat with that [data] and we felt what's really needed is a community which enables us to co-inquire, to really deeply look at these dynamics… There were more and more questions than answers… And we felt we wanted to continue that journey and create an inquiry community where people could come together and honestly look at these big questions. Bring their ideas, bring their impulses, bring their learning, but also sit with humility and with honesty and face these big questions together. (Jessica)
We wanted to continue that journey…[to] sit with humility and with honesty and face these big questions together. (Jessica)
A key insight from the Conscious Collective Initiative was the importance of having a community that offers support and resources. As Alef Trust was expanding their programs on Sutra, one of the things they created was a "Sutra Lab," intended to be a tech support space for project leaders in the Conscious Collective Initiative. What became immediately apparent was that the project leaders were very happy connecting with each other, speaking about their projects and not necessarily needing tech support. So, the Alef team organized more meetings and groups for the project leaders to share challenges and experiences with one another.
This key insight into holding space for people to connect, support, and resource one another – together with Alef's data collection and their own experiential learning along the way – led to the emergence of Alef Trust's newest program, Nurturing the Fields of Change.
A new program launches for February 2023
Launching in February 2023, Nurturing the Fields of Change will be a year-long program of inquiry, co-creation, and holistic change facilitation. As of this writing, registration is open. Designed with three tiers – offering different levels of support, resources, and engagement – the program combines integrative practice with deep holistic approaches to change. Drawing on nature-based metaphors to understand change and what informs change, participants will move through themes in a cyclical, seasonal manner.
Nurturing the Fields of Change is hosted on Sutra and both Jessica and Francesca speak enthusiastically about the support they've received from the Sutra team in their development of this particular program. Jessica says, "[Sutra] is so personal, is so accessible, is so heartfelt that it's an absolute pleasure." She can't imagine working with any other platform.
Why choose any other platform when you could work with Sutra and have this beautiful, human, heartfelt support behind you all the way? (Jessica)
Designing separate tiers for the program allows Alef Trust to curate the experience for participants. With discussion and content spaces nested inside each tier, participants can navigate their own journey, accessing Zoom calls and resource materials appropriate to their tier, personal interests, and available time. In all three tiers, participants will examine themes of change and seasons, as well as consider inner work and integrative work that investigates our connection with nature. The structure is as follows:
Tier One: Widening Perspective is an inspirational level for sharing ideas and resources, and includes interactive Zoom sessions; it's available to anyone who wants to join with a voluntary donation.
Tier Two: Deepening Reflections offers everything included in Tier One with the addition of fireside conversations, reflective circles, and discussion forums for connecting and sharing with other participants.
Tier Three: Evolving Facilitation includes everything from Tiers One and Two, with the addition of several modules and 1:1 coaching sessions.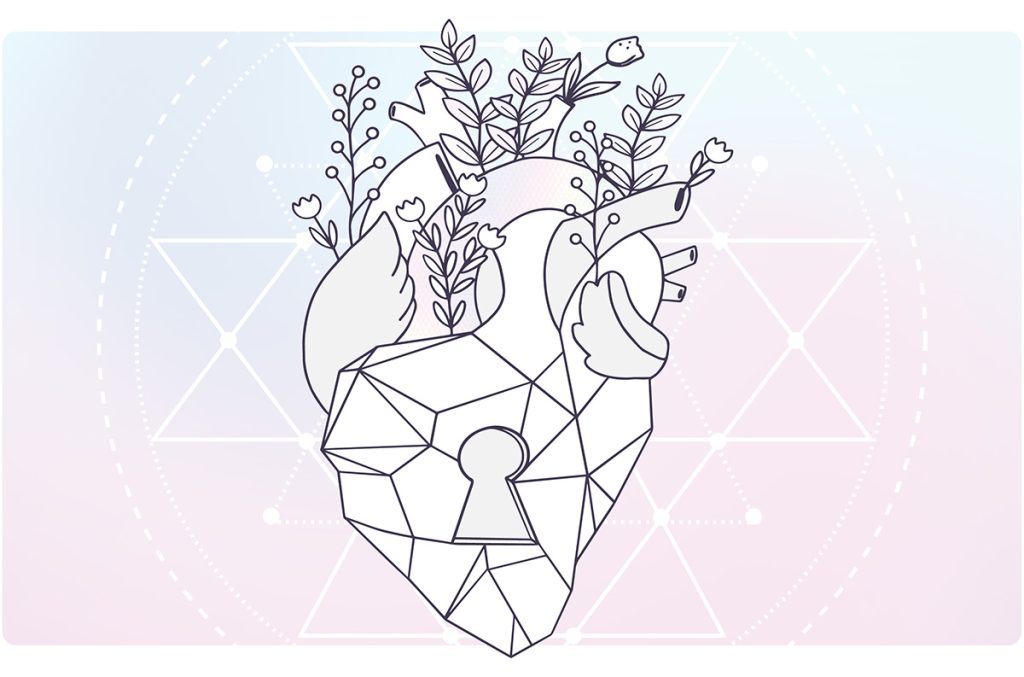 Trust in what emerges, a.k.a. no target audience
Alef Trust's desire to foster community and cultivate an awareness of interconnection is paired with a trust in reaching people with different perspectives and different life experiences. There isn't a particular target audience in mind which sounds unconventional but is deliberate; steering clear of conventional marketing techniques, there's no profile of an ideal customer.
Foundational to Nurturing the Fields of Change is the intention to create a community available to anyone wanting to make a difference in the world, regardless of line of work. Jessica describes their new program as a "matter of the heart" and says Alef Trust has put the word out widely and broadly to their community and to a network of people working in systems change fields of leadership, coaching, health, integrative medicine, and education.
Alef Trust's networking is rooted in trusting emergence. They've moved through their own learning journey, have created the online framework to facilitate co-inquiry and holistic facilitation, and now anticipate welcoming the 2023 cohort of Nurturing the Fields of Change. With this program, Alef is creating something unique, something that will speak to varied people, all of whom are welcome.
Nurturing the Fields of Change isn't about experts teaching material so much as it is about creating a community that grows together, that asks questions together, that opens hearts together. There isn't an ideal customer or a target audience… unless that ideal customer or target audience is anyone and everyone with a curious and willing heart.
The Alef Trust team is listening and tending to what emerges in the meadow that is our world. With powerful programs like Nurturing the Fields of Change, they invite people to explore the juxtaposition of inner work and outer action while also understanding the interconnection of all people and the Earth. With such an invitation, they co-create a journey of holistic change and transformation intended to foster a more just, more equitable, more sustainable world. It's a journey upon which Alef Trust is eager to embark with everyone.
Standing at the edge of a meadow, present to the blooming and unfolding growth… Arriving on the dance floor with music that invites movement… Holding an egg, sensing into the life incubating within… These are a few images illustrating the vision and work of Alef Trust. With loving intention, they cultivate community and learning opportunities online for those seeking transformation and holistic change. Alef Trust opens its heart and arms wide to all… care to walk through the meadow, care to dance?