Judith Nilan is an author and spiritual teacher who guides women in connecting to their inner wisdom. She offers spiritual tours through Ireland that are journeys through the Irish landscape as well as journeys of the soul. Online, Judith hosts circles of women as they journey through inspired themes, meditations, and conversations over the course of several months to a year. Initially hesitant to bring her spiritual work online, she has found a comfortable home on Sutra for her work in guiding women.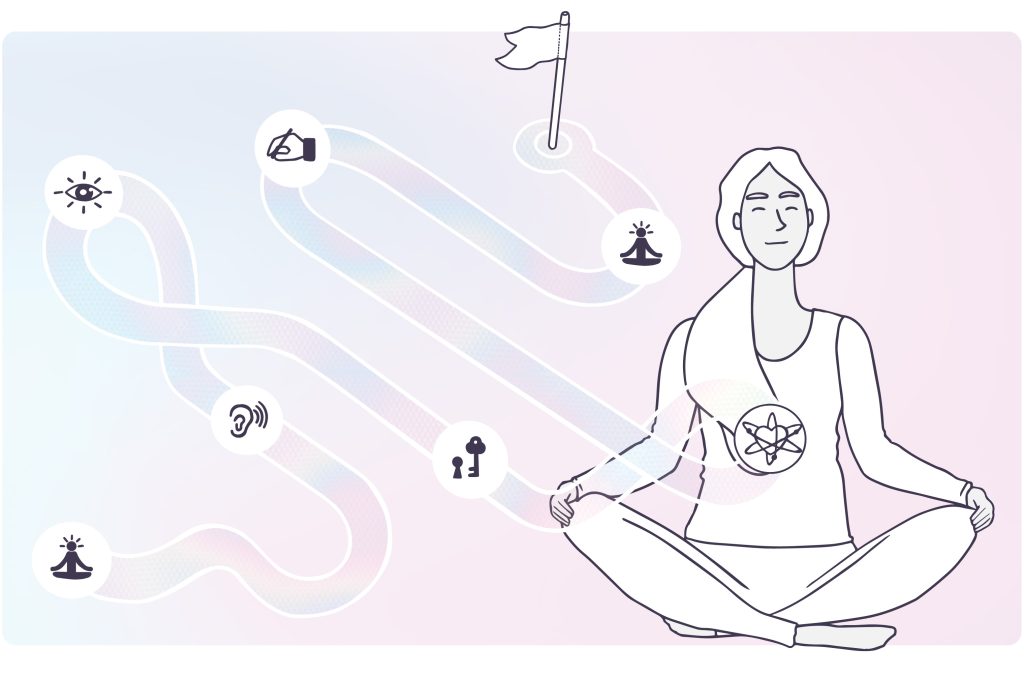 Creating sacred spaces online
Prior to Covid, Judith's work was in-person and with local residents. During the pandemic, she brought her women's circles online to Sutra, and expanded her reach worldwide. While she was skeptical about doing online spiritual work, her doubts faded as she witnessed transformative experiences in her online circles.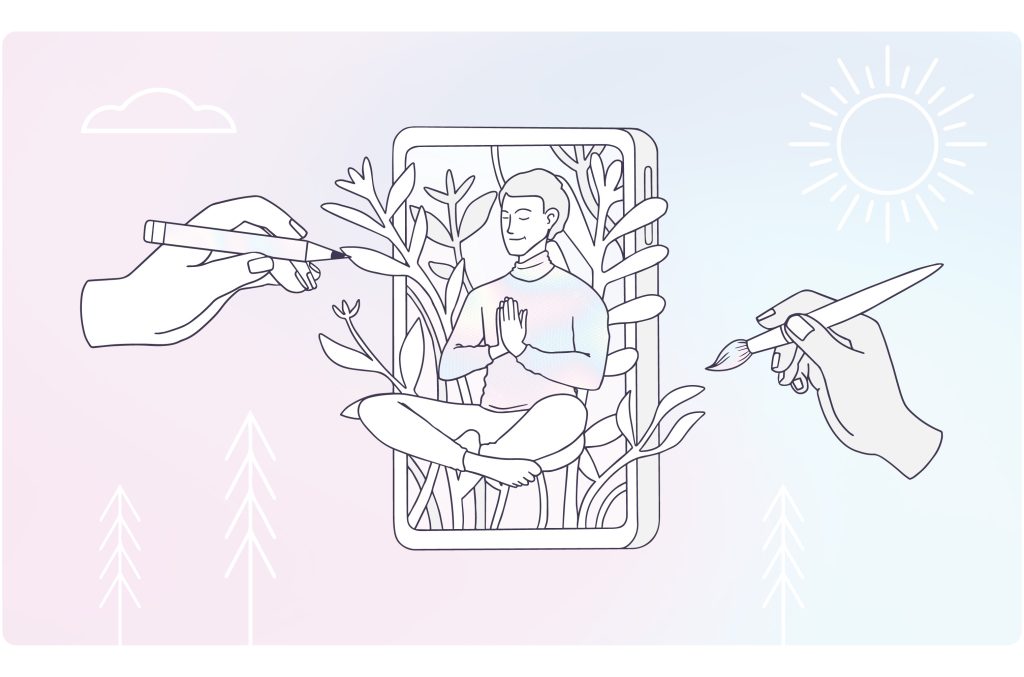 The intent of Judith's work is to create sacred community. The circles she guides are small, typically ten to thirteen women per circle, and the work they do together is organic and fluid. Each month, Judith invites participants to engage with a particular theme grounded in inspiration received from her own, personal meditation work. She shares reflective writings and images, and invites contemplation on that material from participants. There isn't a set curriculum the circles move through; rather, the content is dependent on what arises for the women during the course of their journey together. The ease and flexibility of building content and discussion spaces on Sutra allows Judith to keep the online space feeling fresh and alive. The experience is organic, fluid… and sacred.
Meaningful connection and collaboration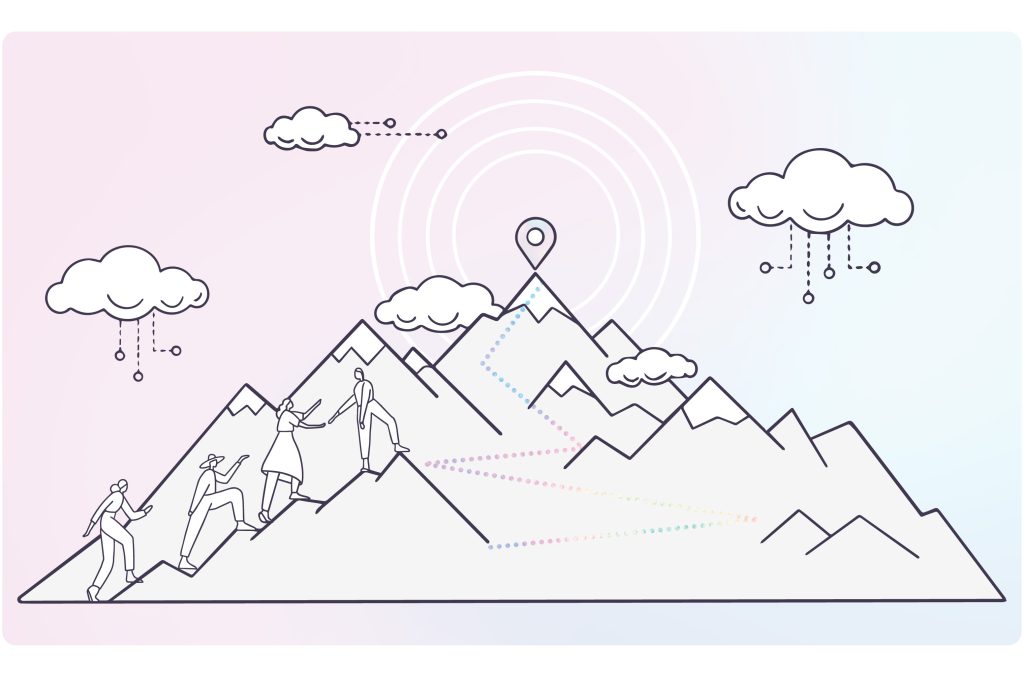 Throughout the program, participants typically meet twice a month on Zoom for meditation and discussion. In between these calls, the women gather in private discussion spaces where they share freely – pictures of artwork they're creating, poetry they're writing, photos and reflections of personal experiences.
Sutra discussion spaces allow the women to share in deeply, meaningful ways.
Participants frequently comment on how powerful and important the community is in their lives. Sharing in meaningful ways, they support each other on their journeys, connecting through shared experience and shared, evolving wisdom.
A central space in which to gather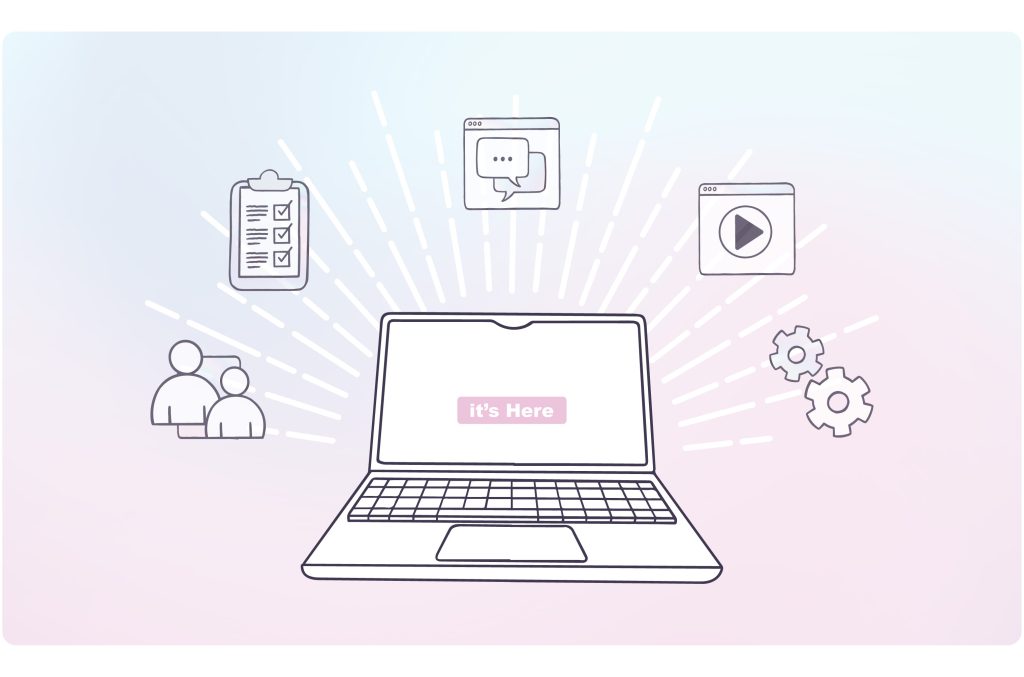 The most important thing about Sutra for Judith is that her circles of women gather in one online space, moving easily through all conversations and resources in a central location. She likes that participants can opt to receive notification of new comments in discussion spaces, as this encourages engagement that is lively, supportive, and ongoing.
It fosters an ongoing conversation between and around our more formal [Zoom] gatherings.
Judith recommends Sutra to colleagues and describes it as a platform that supports deep connection and learning. She explains it as an incredibly easy-to-use platform which augments online presentations, gatherings, and teachings. She also notes that it's an effective place for participants to share. "It's really potent and it's really powerful," says Judith as she notes how Sutra fosters connection for those on her guided journeys.
What's next?
Judith recently combined two women's circles into one since participants were eager to connect with more women from around the world; they have loved the expanded, global community. As her circles sometimes extend beyond a year, Judith plans to create more sub-spaces within her groups to organize content; this will help participants access past materials and conversations, and will highlight fresh spaces for the new work arising.
Judith underscores that the Sutra platform offers her participants opportunities to deepen relationships with self and others while journeying in community. She likens it to the side conversations that happen over a potluck dinner, with intimate sharings that enrich relationships. The private online spaces Judith creates allow participants to "really feel much more connected." She plans to continue offering online programs on Sutra.
Gathering with intention in online circles, there are opportunities for people to deepen relationship to self as well as to others, opportunities to heed the call of soul and the call of community, opportunities to step into sacred communion.