Hosting her Social Architect program on Sutra, Claudine integrates Zoom calls, embeds videos, and creates private spaces for dialogue. Sutra allows Claudine to build a space where students not only learn core competences, but also practice these competences in order to address global challenges.
Claudine Villemot-Kienzle is a social architect, facilitator, and consultant for transculturalism and value systems. Transculturalism seeks to recognize the oneness of humanity, defining shared interests and common values across cultural and national borders. At its core, it asks us to see ourselves in each other.
As co-founder of the Center for Human Emergence—an organization fostering holistic, societal transformations—Claudine believes we are on the threshold of a new world order. She is a key developer of the curriculum for Social Architect, a program that shapes paths for conscious, societal evolution.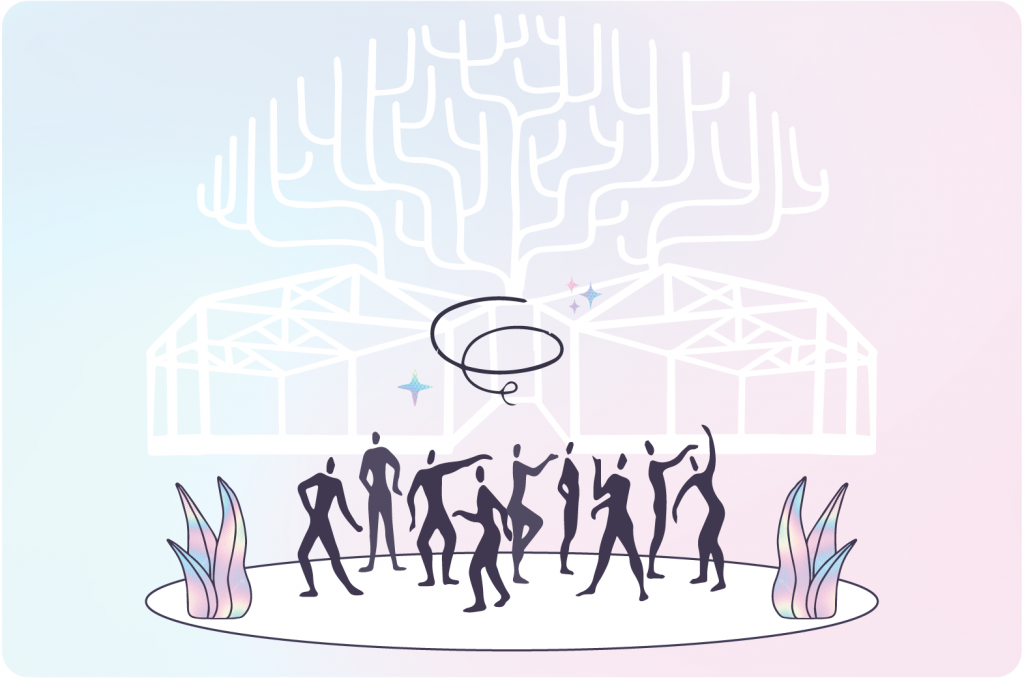 Evolutionary competencies for the next century
Social Architect has a big vision. In Claudine's words, participants build "evolutionary competencies for the next century [in order] to address the high complexity of our world in an efficient and joyful and regenerative way." The program guides participants in moving beyond individual qualities into collective engagement. Understanding how humans think, speak, and act—historically, and presently—paves the way for improving interaction, collaboration, and cooperation on a global level. Of great importance in Social Architect is encouraging participants to cultivate new attitudes and to practice new behaviors; in Claudine's words, to "co-create the new human being that we need."
The Sutra platform enables Claudine to cultivate community learning and conversation as participants envision a new path for humanity.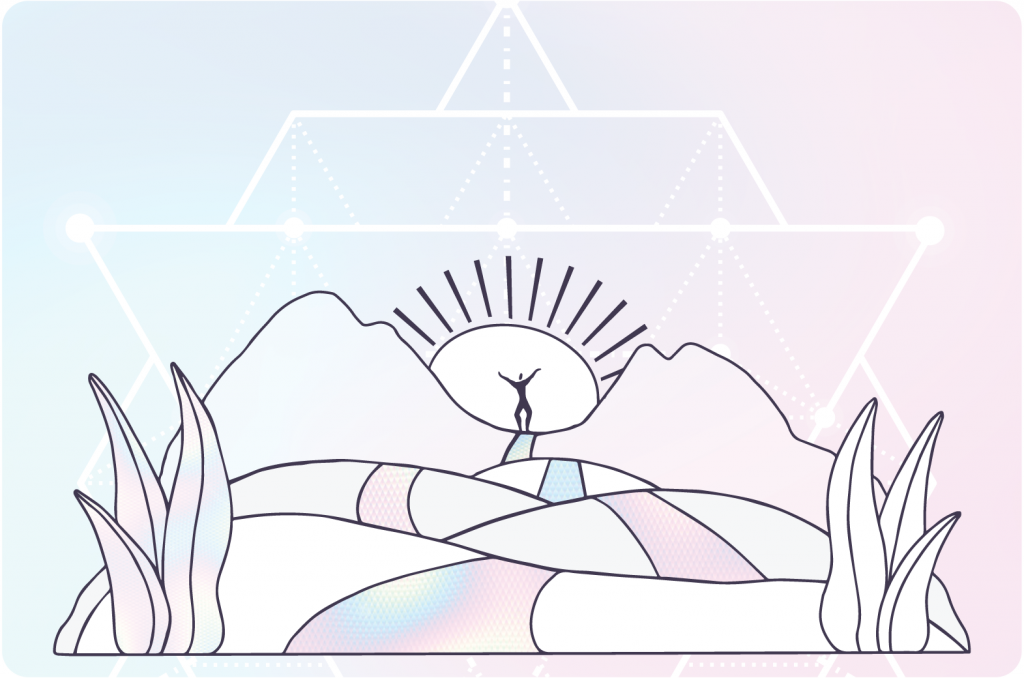 The collaborative nature of Sutra is an important link between webinars offered during the eight-month duration of Social Architect; it is integral for maintaining connection with, and among, participants.
The ease of uploading documents and embedding video recordings—and posting them in a manner accessible to participants—is critical to the program's smooth running. In addition to housing core program content, Claudine is also able to offer participants a container for coming together—a space to share thoughts, feelings, questions, and personal resources.
The collaborative nature of Sutra is integral for maintaining connection with, and among, participants.
In the first iteration of Social Architect in 2021, as hosted on Sutra, Claudine created a private space where she invited participants to post a personal photo, symbol, or picture—something important that had specific meaning in their life—and to write something around that. She said every participant joined in that kickoff activity. It was a "coming in, coming together" that set the stage for the rest of the program during which additional private spaces were created to hold dialogue, exploration, and community practice around specific program content.
Heart space and vision
Having a space where students can share their own resources is an aspect of online education that Claudine appreciates on a personal level. In fact, this is how she came to Sutra. As a member of an online permaculture project, she mentioned to fellow participants that she was looking for a collaborative community platform to host her own program. Someone mentioned Sutra.
I was really attracted by the philosophy behind Sutra…what they are aiming to do.
The vision behind a learning platform is important to Claudine. As she researched Sutra, she was "really attracted by the philosophy behind Sutra and what [they] are aiming to do"; she appreciated the intention to gather people. While making money is important and necessary from a business standpoint, Claudine sensed something larger as she explored Sutra, namely, "that there was a real heart space [on] the Sutra team." She was attracted to that.
The vision and heart space that Claudine senses from Sutra is the icing on the cake. Sutra offers everything that is important for the framework of Social Architect, including intuitive design and a pleasing aesthetic. Claudine appreciates things like using keywords to structure content in an organic way as well as being able to play with color as she creates modules and private spaces. In her words, "…this all fits to our principles of organic growth and…the fundamental structure we need in order to enable people to come together." She likes that she can upload documents as PDFs and embed videos directly, without needing to post links, and finds Sutra's content organization to be "very elegant and smart."
Community practice
The most important outcome of Social Architect, says Claudine, is that participants have the opportunity to practice together and stay connected. She mentions a common experience of people coming together for programs is that, at the end of the program, there is no container or structure for people to stay connected; there is no way for them to practice together once the program has ended.
As participants move through the Social Architect program, they connect and practice within the private spaces Claudine creates with the Sutra platform. Once the program is complete, there is the option for students to stay connected—and to continue practicing—in these private spaces.
It's important to stay connected because we can't do this alone.
Claudine sees communities as cells in the societal body and believes that, if we are to evolve, we must practice being a community. "It's important to stay connected because we can't do this alone. We won't be able to do it alone."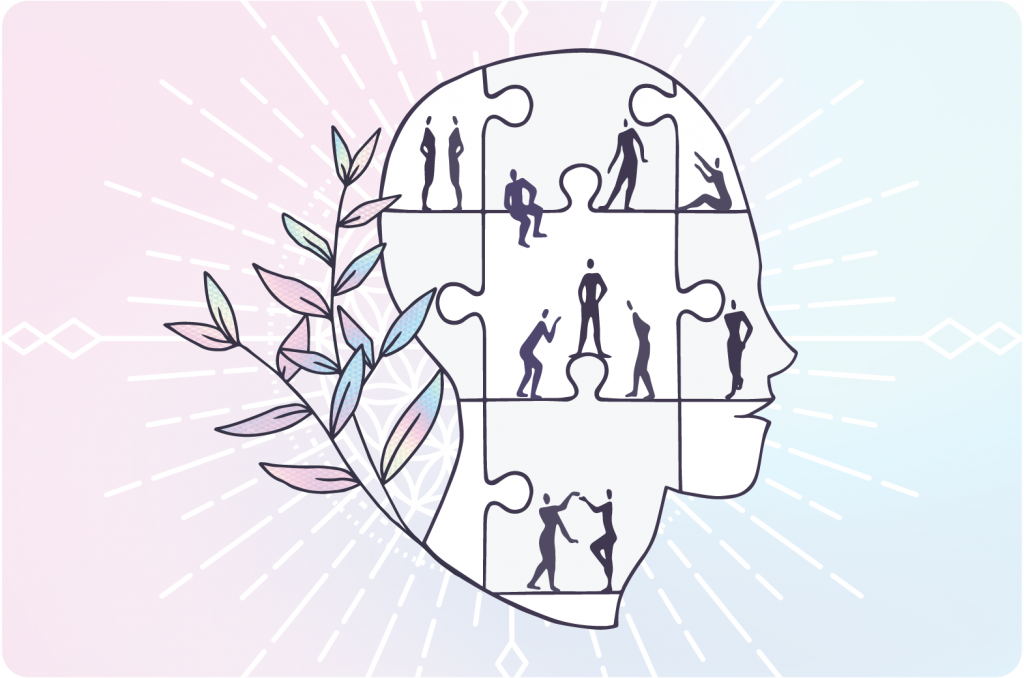 To this end, the student experience is crucial for Claudine. Alongside ongoing webinars—which are available live and in recorded form—and resources posted in the classroom space, Claudine fosters a community of practice in private discussion spaces. These discussion spaces are a form of collaboration at an integral level; from day one, participants engage in the work of collaborating and co-creating. Claudine encourages the extension of this work by encougraging ongoing collaboration once the online program is complete. She hopes that participants will implement their learnings in service to others.
A philosophy aligned with a bigger vision
The intention of Social Architect, beyond the eight-month educational experience, is to create a community that continues living. Using the rich, relational, online experience as a beginning point, Claudine encourages participants to take their learnings to the next level by collaborating with one another and co-creating communities "of coherence, from heart to heart…from soul to soul."
When asked how she would describe Sutra to a friend, Claudine begins by stating it's a collaborative platform that supports sharing and learning, it's intuitive to use, and it's aesthetically pleasing. She is quick to expand, adding that Sutra's philosophy is aligned with "…a bigger vision around transformation of people, of collective, of groups, for…transformation in the way we interact with each other, in order [to be a] regenerative world."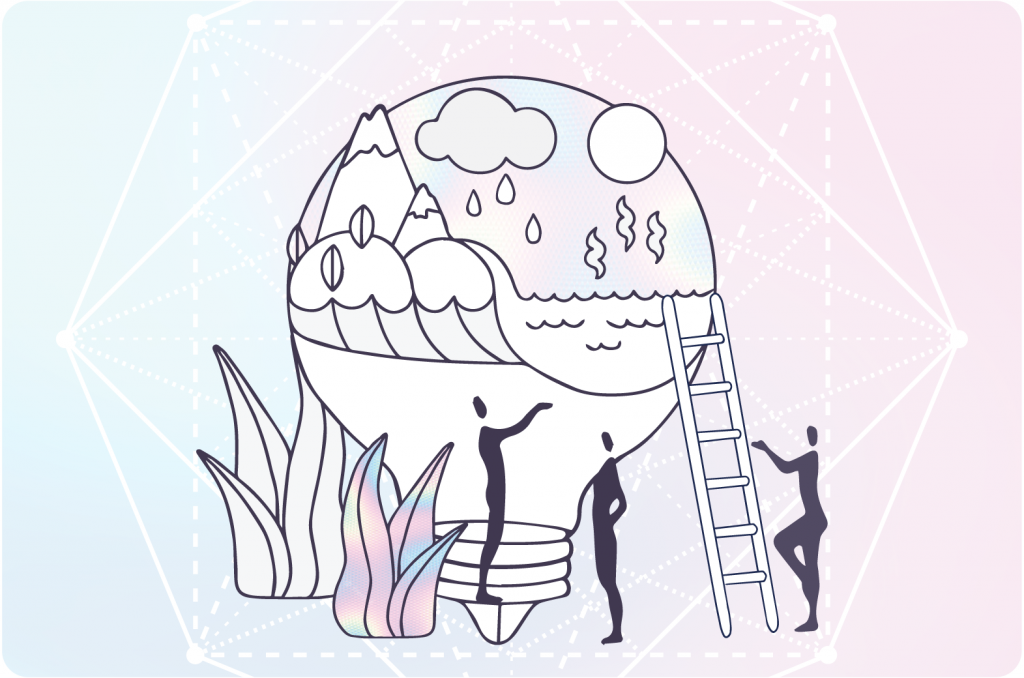 She would tell friends—or anyone interested in collaborative platforms—that Sutra is not just a tool, that the energy behind Sutra is supportive and "from the heart."
What's Next?
At present, the plan is for Social Architect to run every one and a half years; the next iteration will likely be January 2023. In the meantime, Claudine encourages participants of her program to continue in collaborative work. After all, she has a big vision for global society, and there is work and practice to be done. In community.
Practicing communication and learning together leads us to co-create communities of coherence, from heart to heart.