Prior to the pandemic, the nINA Collective—a consulting cooperative working to advance racial equity and inclusion—wasn't sure it was possible to have meaningful conversations online. They've since changed their minds. Two nINA Collective team members, Ananda Mirilli and Colleen Butler, share how Sutra supports their online racial equity and inclusion programs—from housing a rich library of resources, to hosting transformational Zoom meetings, to creating safe spaces for partner organizations to engage in reflection as well as progressive action.
Comprised of a multiracial team trained in the field of Racial Equity and Inclusion, the nINA Collective is a consulting cooperative that partners with businesses and organizations working to advance diversity, equity, and inclusion within their organizations. The nINA Collective team provides professional learning and training opportunities, as well as strategic consultations and one-on-one coaching. Whether working with small non-profits, state universities, hospitals, or state agencies, the nINA Collective guides their partner organizations in deep, transformative work rooted in equity.
With Sutra as their learning platform, the nINA Collective has the ability to house a library of resources, coordinate Zoom trainings, and facilitate core team meetings within partner organizations. While the majority of the nINA Collective's work has, to date, been done with one organization at a time, they recently created a cross-organizational learning community that engaged four organizations simultaneously. For that learning experience—and for all their work—Sutra offers the framework to organize recordings, post notes and resources, and encourage team activities between Zoom sessions. Sutra's interactive platform supports the learning and growth through which the nINA Collective thoughtfully guides its partners.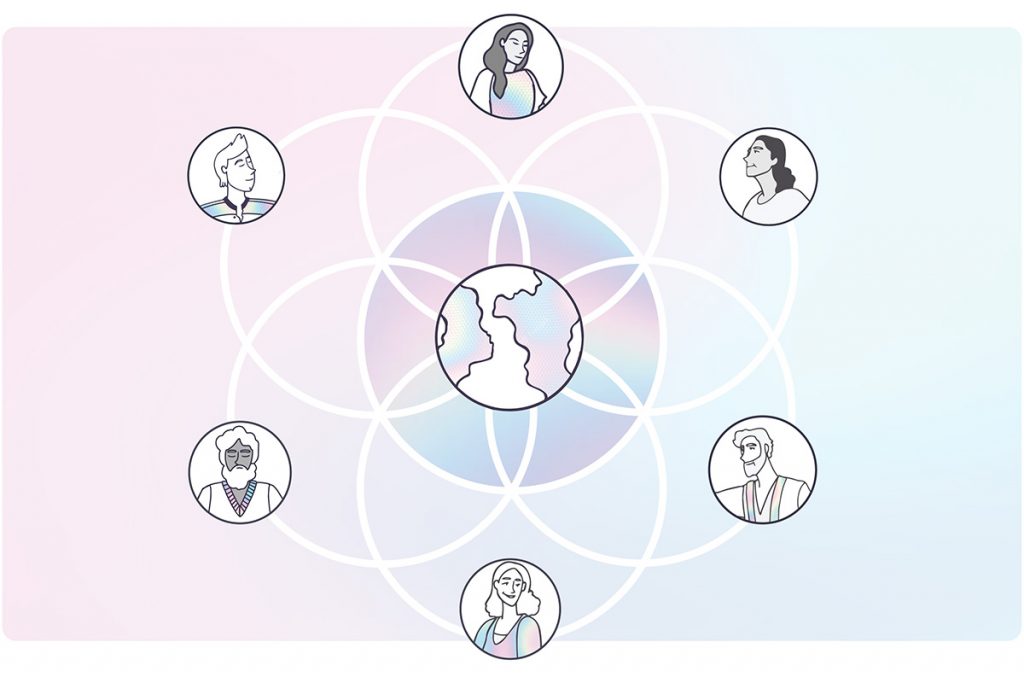 Creating communities of belonging
The nINA Collective intentionally partners with individuals and teams ready for the deep, transformative change they believe is needed in the world. This change is one of creating communities and workplaces of belonging and inclusion, communities and workplaces in which people—both staff and constituents—are treated with human dignity.
The nINA Collective guides organizations in creating communities and workplaces in which everyone is treated with human dignity.
The nINA Collective examines systemic policies and practices in an effort to shift oppressive dynamics within communities and workplaces. While examining the big-picture structures that perpetuate unjust behaviors and practices, they also shift into a focus on interpersonal relationships; they foster an environment in which their partners develop personal stakes in the change they are effecting.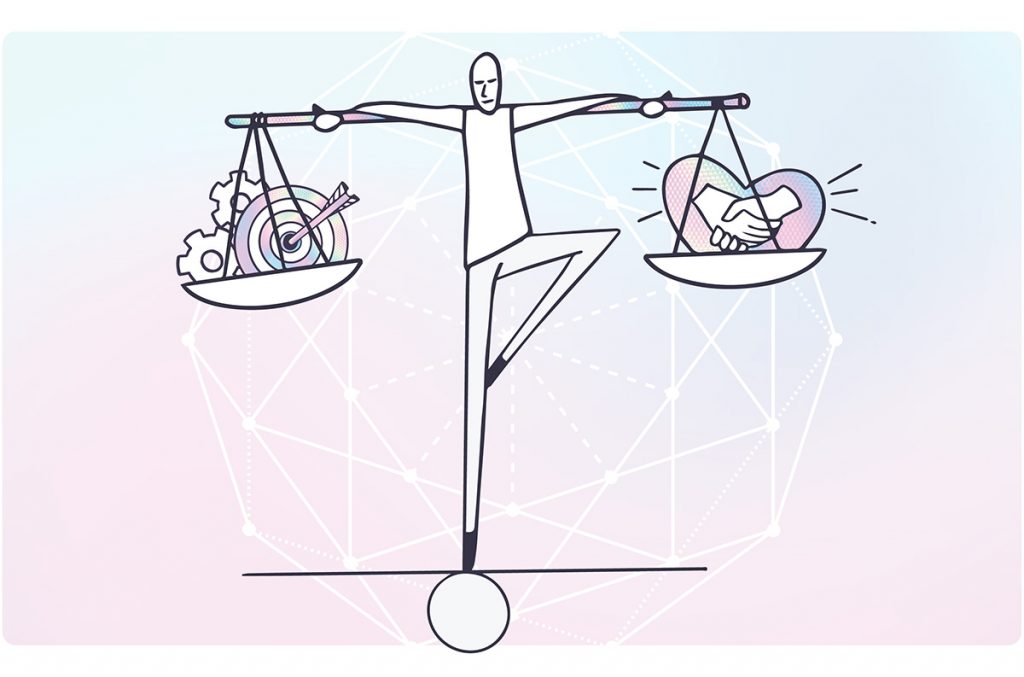 Sensitive to the overwhelm which can accompany systemic work, the team at the nINA Collective carefully guides participants in understanding where they can effect actual change while also creating space for the development of nourishing, personal relationships as participants engage in their work. It's a balancing act, says Colleen.
Fostering commitment in group work
The importance of community is paramount to the nINA Collective team. They recognize that effective change cannot happen without building supportive relationships. The sense of community that develops as teams and organizations engage in the work, and with each other, bolsters commitment and continued effort; and, with time, these relationships have the potential to foster joy, life, and hope.
What initially began as an online space to hold a library of content has evolved as the nINA Collective evolves itself. The team at the nINA Collective is slowly growing its online learning space on Sutra, experimenting with cross-organizational opportunities that engage several organizations in learning and training simultaneously. They are also experimenting with spaces for small group conversation and one-on-one coaching. Their learning and training programs invite participants to pause and reflect on their own humanity as part of learning how to re-engage equitably with one another. This aspect of pausing and reflecting offers a path to greater connection and community, "making salient our interconnectedness."
With a large footprint in nonprofits and state agencies, the nINA Collective supports community leaders, elected officials, and appointed individuals in highly visible positions; the team at nINA supports these individuals moving along the learning curve while under the public eye. The team is careful to note that they are not holding space for the sake of holding space, and that the spaces they create on Sutra are multi-dimensional; nINA supports learning and training, as well as personal reflection and action/implementation.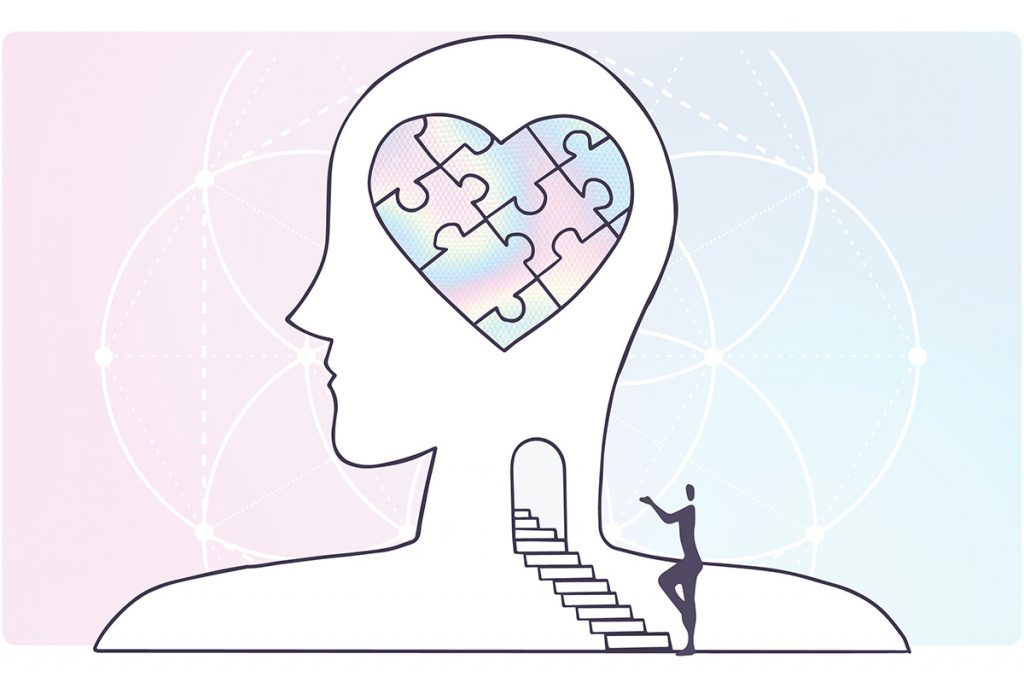 The nINA team facilitates learning and training with an understanding that those who gather—including the nINA team—are all educators and trainers, are all participants in growth and learning. In Ananda's words, "We are all you." There is an acute awareness on the nINA team that they are modeling intentional, and often vulnerable, behavior. Sometimes, this involves members of the nINA Collective sharing personal learnings with partner organizations; often, it means allowing for the evolution of themselves as individuals, as well as the nINA Collective as an organization.
Cultivating presence in online spaces
One such evolution came for Collen in her role as a facilitator during the pandemic. She explains that, before the pandemic, she was skeptical about holding space virtually, thinking that holding space for others could only happen in person. The pandemic, however, called for a pivot. She had to figure out, "…how do you hold these same kinds of meaningful conversations [online] where people connect with each other? …my old facilitator brain would have been like, I don't really think you can, but I guess we'll try…and we did it."
Core to the nINA Collective's learning and training programs are ongoing Zoom meetings with partner organizations. Zoom meetings support group learning and incorporate various trainings; they also offer the opportunity to break into smaller groups for more intimate conversations. The Sutra platform provides one place to access all resources and a space to continue the discussion between Zoom calls. Sutra provides a container for the overall experience.
Meaningful conversations online?
 They didn't think it was possible, but they tried it… and it happened.
Since everything people will need is saved online, the nINA team is able to invite participants to be fully present, to engage fully in the experience of the training. Once participants stop worrying about taking all the notes or capturing the book mentioned or jotting down the name of the person referenced, they sink into the experience. With the encouragement and guidance of the nINA Collective team, participants become fully present to the conversation at hand; they learn and engage, in the moment, in work that is organic, dynamic, and transformational. Resources and recordings can be accessed at any time, but the generative conversations and forward-moving practices begin with now.
Ananda: The experience you're having right now, you can't make that up, you're not going to have it again.
Teamwork and vision
The nINA Collective is intentional when investing in organizations whose services they need, endeavoring to partner with organizations whose missions and visions align with their own. As they researched Sutra, they felt a connection with its vision and recognized that Sutra's design around relational experiences is aligned with how they hold space in their own programs. Even before meeting co-founders Lorenz Sell and Natasha Sell, the nINA Collective team members felt deeply connected to Sutra. At present, roughly two years into hosting their programs on Sutra, they speak of how integral the Sutra team is to their work.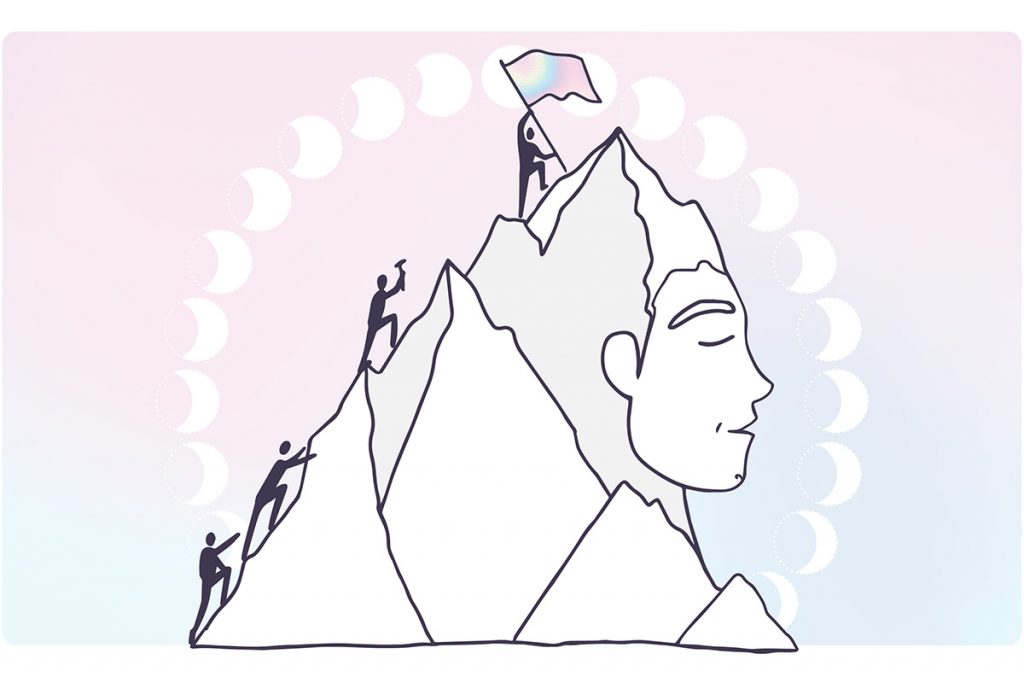 In addition to their focus on creating relational, online experiences for their partner organizations, the nINA team invests time in intentionally crafting their online learning space. Being able to customize the space to reflect certain feelings and aesthetics has enabled them to create a beautiful place for their partner organizations to gather. With the support of the Sutra platform, they create a unique container that enables them to guide participants in learning how to effect change while also enjoying an online space that is comfortable, accessible, and pleasing. Alongside thoughtful design of their programs and online learning spaces, the nINA team experiments with private spaces for participants to dialogue—spaces where smaller, more intimate teams can learn and engage with one another. The work of the nINA Collective is truly dynamic.
In direct response to nINA's cultivation of supportive, online learning spaces, feedback from participants has been positive: they appreciate the accessibility of links, recordings, and resources; they love the clean organization of information; they love having everything in one place.
What's next?
The learning and training programs that the nINA Collective began offering on Sutra in 2020 continue to evolve. The nINA team has been busy from day one, and is committed to enhancing the relational experiences in their programs. They continue to team with Sutra as they guide partner organizations in the work of racial equity and inclusion, and they are looking at ways to expand their support of partner organizations beyond initial contracts. It is ever-evolving and ever-important work.
The work of building and supporting equitable and inclusive communities rests in the awareness that we are not separate from one another, that we are truly interconnected.